Sydney Expat' Guide
All the useful information for the preparation of your expatriation to Australia, from your integration and your administrative formalities in the state of New South Wales, to your everyday life in Sydney. It will no longer be a secret for you.
Guide
Based on a personal experience
After several years spent in Sydney, we have decided to share our personal experience in order to assist you in your settlement and your administrative formalities:
Choice and formalities to obtain the right visa,
Administrative formalities in Australia (health care, taxes, bank, automotive...),
Job hunt and work contract,
Home-hunt (overview of the suburbs, where to look? ...),
Daily life in Sydney (public transport, telephone, internet, shopping...),
Life as an expatriate (communication, formalities...),
Additional advice for French people,
...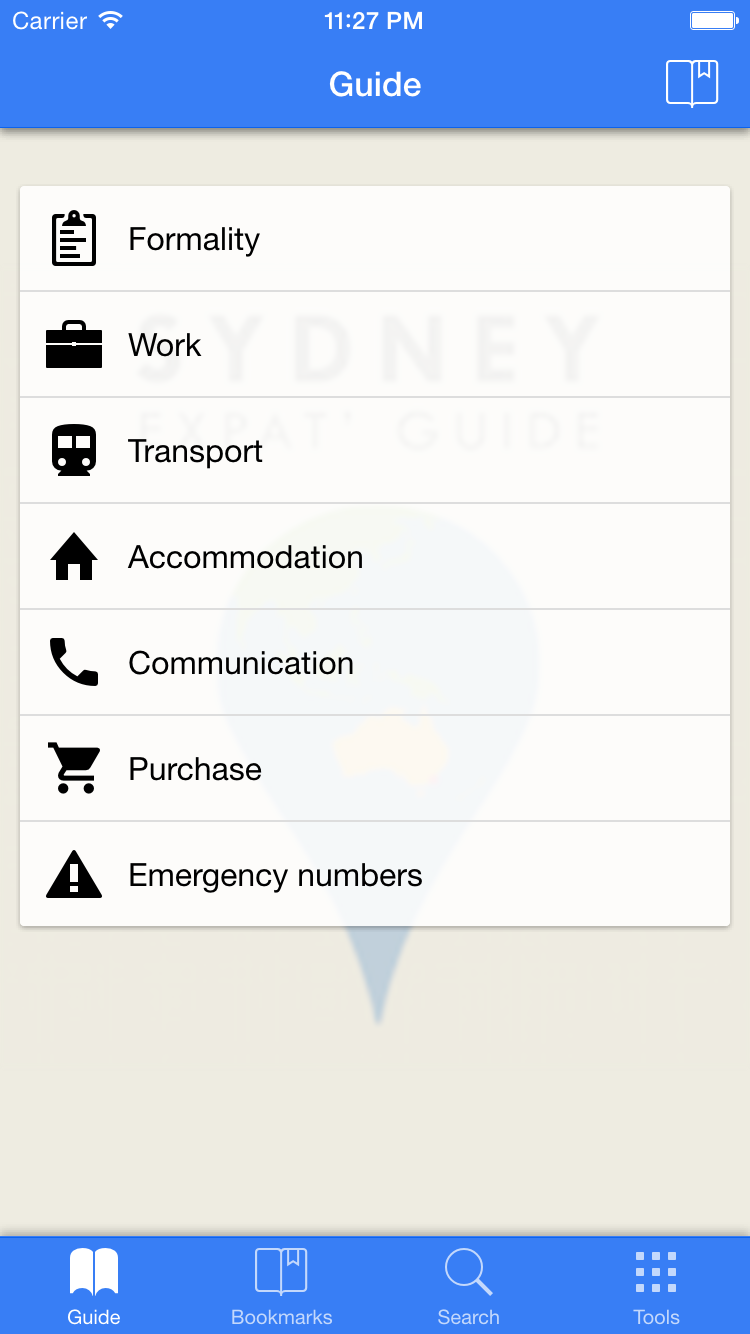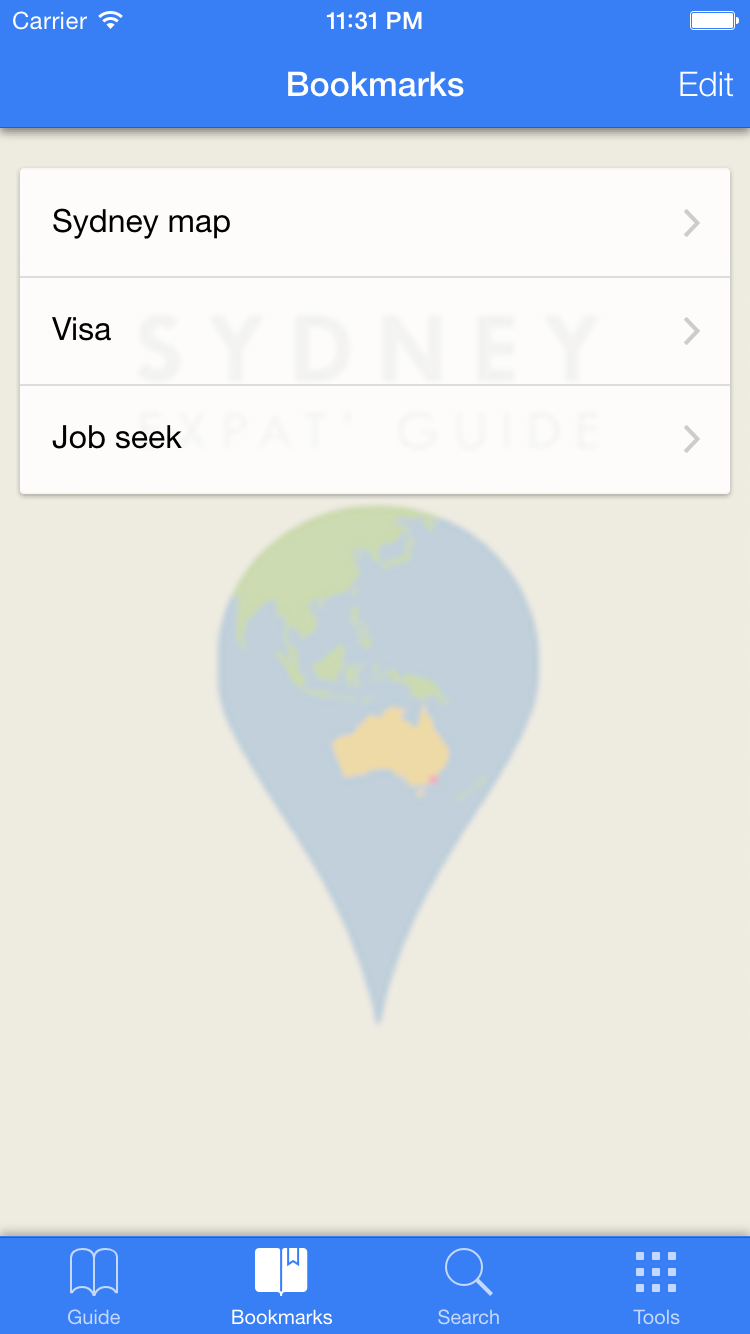 Bookmarks
Bookmark your favorite Guide pages
A bookmark manager to save and organize shortcuts to your favorite Guide pages, enabling easy and quick access to your information.
Search
Search any content of the guide
A powerful search to help you to find information quickly the chapter containing the search keywords.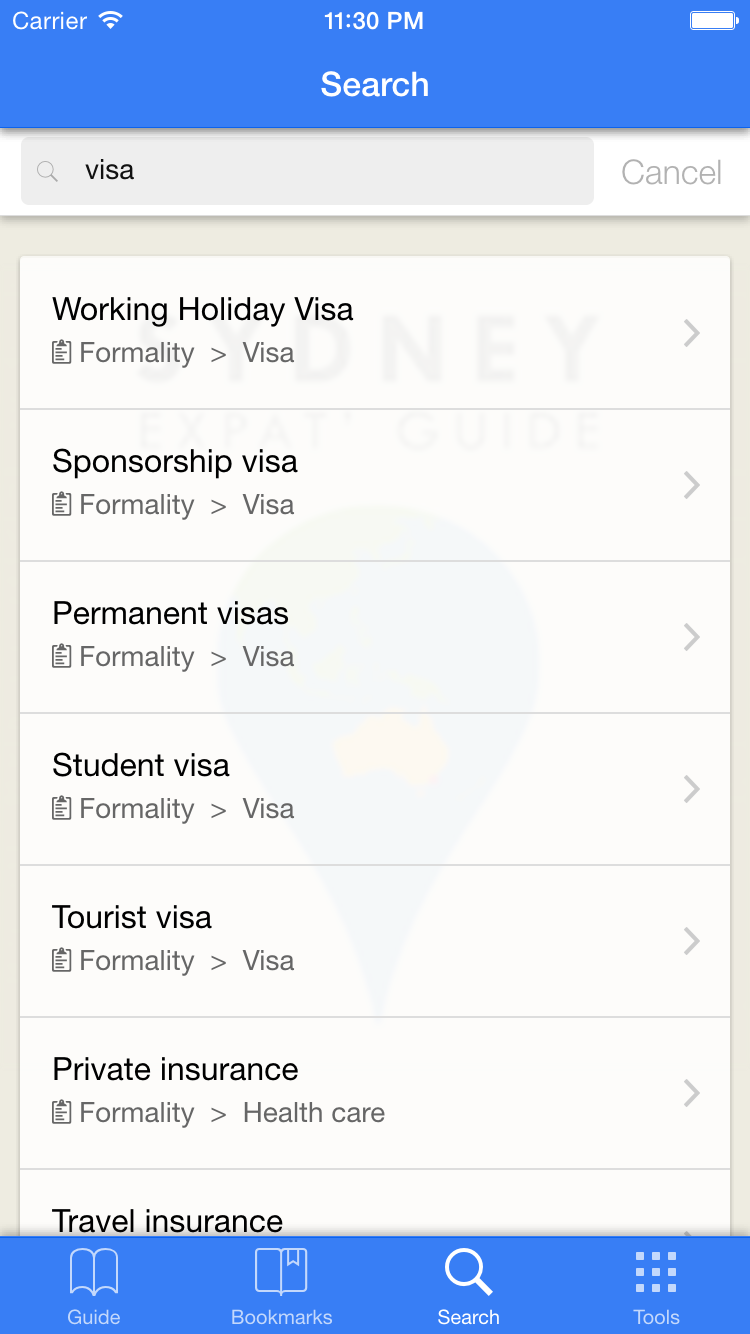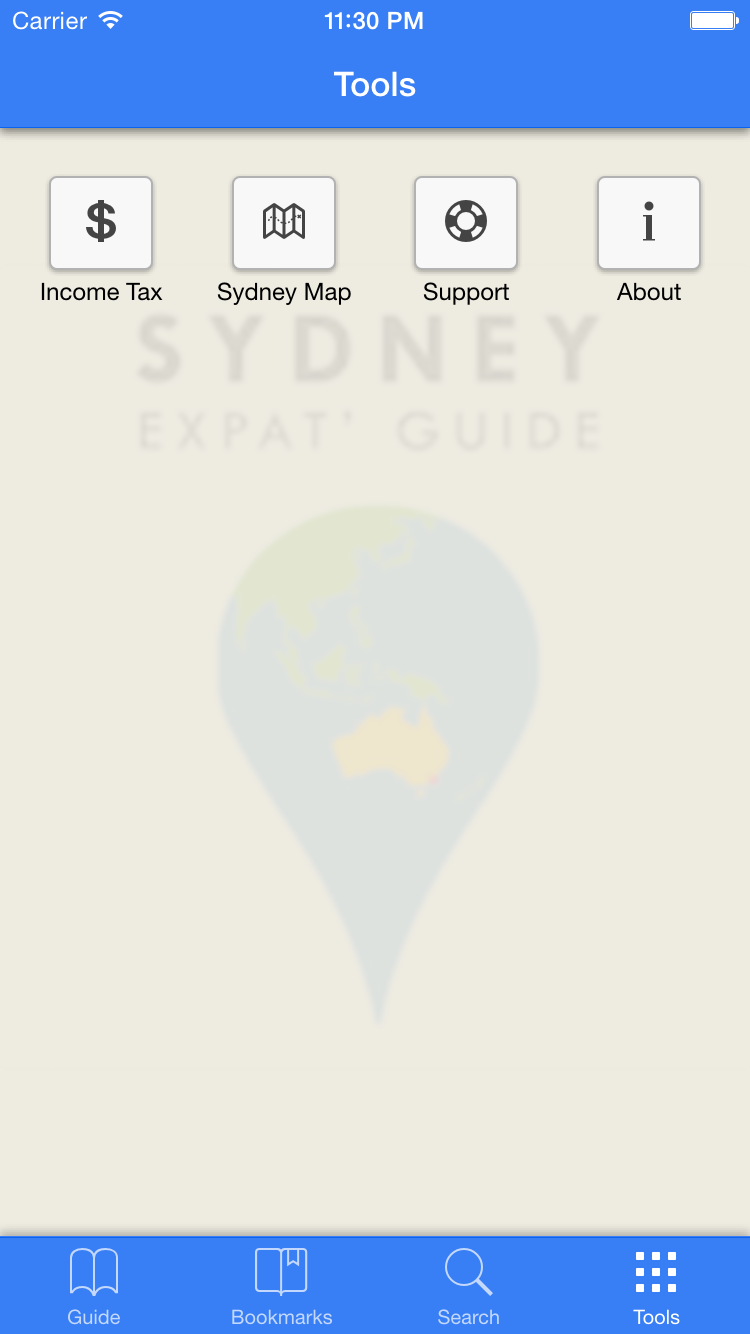 Tools
Even more...
In order to assist and help you even more, this page gives you a list of tools to:
Income Tax
Estimate your income tax.
Sydney Map
Find your way around the different suburbs of Sydney.